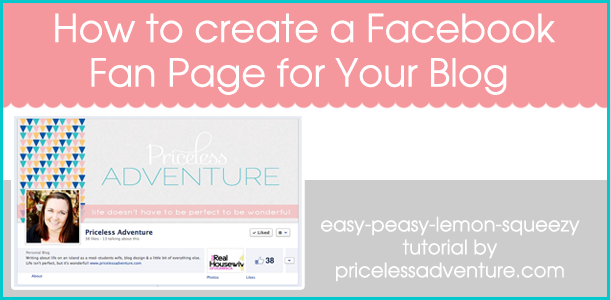 Have you guys heard of
Blog Brunch
? It is a once a month Twitter party using the hashtag #blogbrunch. This Saturday the topic was Facebook & utilizing a Fan Page for your blog.
From the conversation with our fellow bloggers & tweeters I learned it's important to have a Facebook Page for your blog because it gives your followers another avenue to interact with you. Even if you have a Twitter account that you use regularly, having a Facebook page allows for a different type of interaction and also expands your audience.
With a Facebook Page you can add additional graphics & media, post links to sites that your readers might find interesting, and engage in a more casual conversation. You can also use your page to "like" other blogs' pages & comment on those pages from your blog's Facebook Page as opposed to your personal account.
After hearing all of this great information I was convinced;
I created a page for Priceless Design Studio
. My page is looking a little pitiful right now, as I'm on the only one who has liked it so far. I would love it if you went visited & left a comment.

During the process of making my page I created an illustrated tutorial for those of you who haven't made a page yet and want to learn How to Create a Facebook Fan Page for your Blog too.

I also want to mention that after I finished creating this page & tutorial, I went in to edit my About information and found an option to label my page as a Personal Blog. To do that:
- from the main page click
About
- in the About section click
Edit
- in the Category section, drop down and select
Websites & Blogs
- then pick
Personal Blog
I'm not entirely sure why it wasn't an option in the first place, so maybe yours will allow you to select it from the start. I hope this tutorial was helpful, feel free to share or pin it.
Do you have a Facebook Page for your blog?
What do you like/dislike about it?