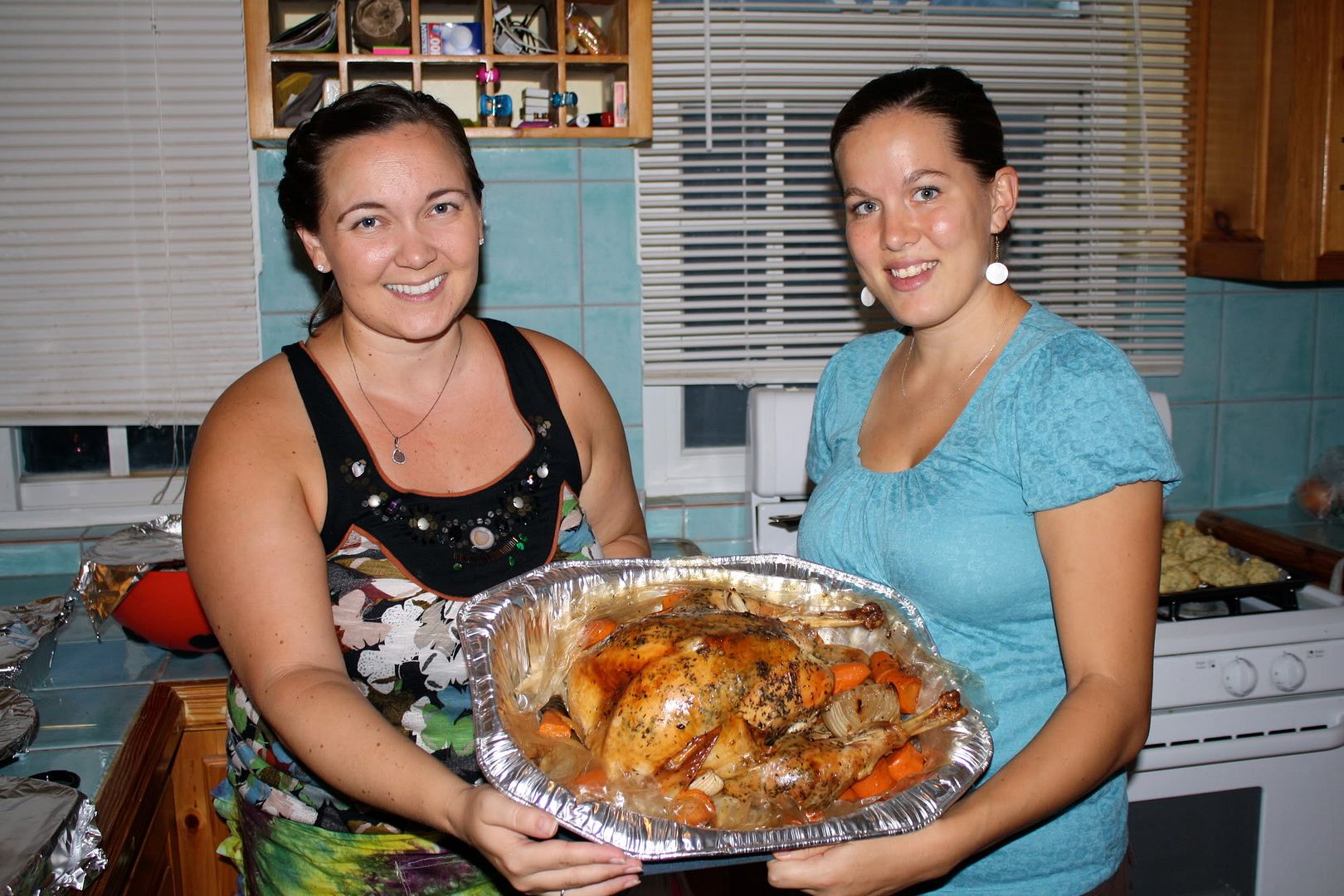 Presenting, Turkey-Lurkey!! This Thanksgiving was the best yet. Mr. Turkey was cooked in a turkey-bag this year. Although I was a bit skeptical at first, now that I've tried a turkey-bag I don't think I will ever go back! You don't have to baste the turkey, and there is practically no mess. He came out totally moist and practically falling off the bone. Tracy and I (well, Tracy mostly) stuffed him with garlic butter, salt and pepper, thyme and parsley, and carrots, onions, and celery.
Everyone was required to make a hand turkey with 4 things they were thankful for, and we put them up on the wall. My favorite was baby daphne's, which said she was thankful for things like Mommy and Daddy, milk, and music!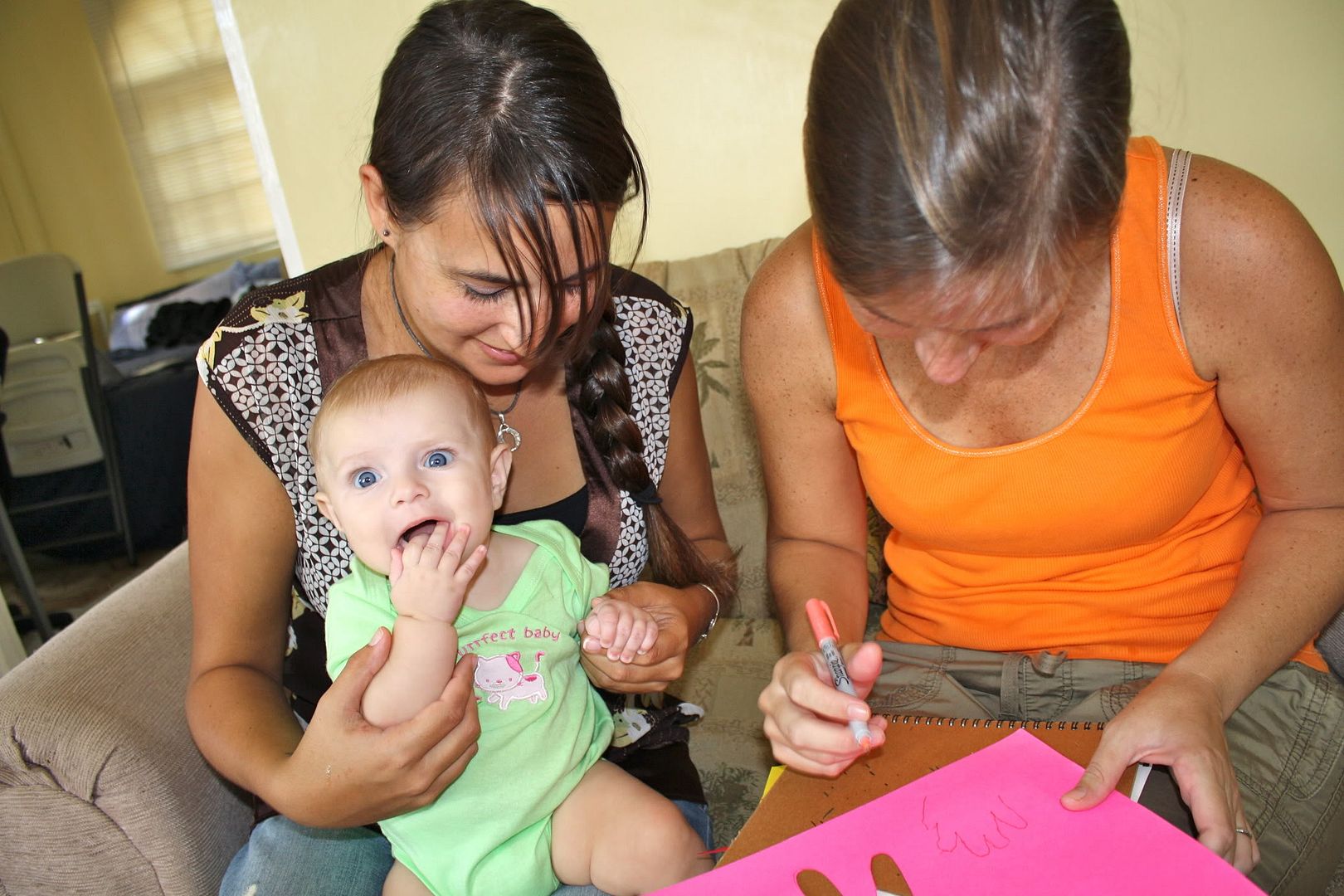 My turkey said I was thankful for my family, good friends, the Internet, & free time. Living in Dominica, I don't need much else.